Indie Game Developers Showcase


Emulator is proud to include in our programme a night of local Independent Game Designers Showcase!
Date: Tuesday 27th September
Time: 4pm – 9.30pm
Admission: Free!
This will be a great opportunity to come and see the next generation of game designers showing off their games over a variety of platforms such as iPad, X-Box, PC and phone. Best off all you can play these games and meet the talent behind them.
Here is some more information about who will be attending:
Ahasai Designs: Ahasai Designs is a small independent game studio / publisher for mobile devices. Their aim is to create iconoclastic gaming experiences that are fun and resonate emotionally with the player. Gangster Snap is their unique take on the classic card game Snap. They've added a reluctant hero, exotic destinations, vile gangsters and a damsel desperately in need of saving! www.ahasaidesigns.com
Bane Games: a small independent game developer based in Brisbane. They are currently finishing Battle Group, their third game for iPhone/iPad. Battle Group thrusts you into modern day naval combat and puts you into the role of fleet commander. Deploy your warships and hunt down the international pirate menace that threatens the vital trade routes of the world. www.banegames.com 


Electronicshed: They will be showing off their game – Kingspray : "Turn your xbox controller into a spray can and start creating masterpieces using spray paint, markers, rollers and stencils. Use the camera to take photos of your work to show your friends. The in-game old school Ghetto Blaster can be used to play your tunes. The Projector mode allows you to project and spray on real-life objects." www.electronicshed.com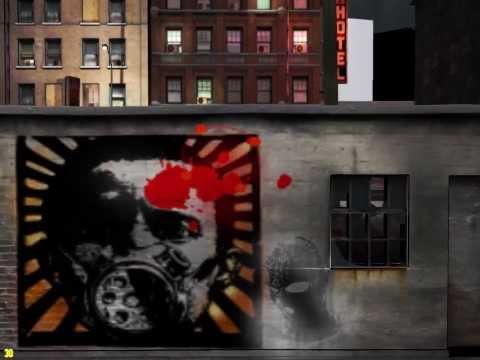 Ghost Box:  Ghost Box is a team of mates from Uni going for broke and starting an indie company next year. They have 2 games currently in production are Cannon Courier and Knight Marshall of Darshall, both for iPhone. Cannon Courier is a puzzle-based arcade style game whilst Knight Marshal of Darshal is a defence oriented, high score game.
Screwtape Studio: Screwtape's first title Conduction was released for the iPhone and Android in June. Conduction is a unique puzzle game that has had people stuck at their phones for hours. In what some have called a cross between Bejewelled and Bubble Shooter. Screwtape's second game, Plan Mom from Outer Space is currently in development . www.screwtapestudios.com
Shovsoft: Shovsoft is an independent local developer started by an Australian games industry veteran Sean Edwards. Sean has over 10 years of experience and has worked as a Games Designer for Ratbag Games, Pandemic, Krome Studios and more recently KMMG. Lunar Flight is Shovsoft's first title and is a modern take on the classic arcade title Lunar Lander. www.shovsoft.com
Southbank Institute: Students from Southbank Insitute will be showcasing two games currently under development in the on campus game studio. Both games will be themed around an alternate history ww2 style and will draw on many classic arcade gameplay mechanics. Platforms are PC & Iphone/Ipad. www.southbank.edu.au
The Action Friends: "We're The Action Friends. We are three friends who met at university, and we're working on several small projects in our spare time. We're working on several mobile games at the moment, two of which will be almost finished, and one that will be available to download on the Android App Store." www.theactionfriends.com
Walk Thru Walls Studios: a Brisbane-based two man team (one ex-Krome). Their game Metal Dead is the first in a planned series of comedic, heavy metal influenced, apocalyptic point'n'click adventure games packed with everyone's favorite undead creatures, zombies!  www.walkthruwalls.com
Bayside Games: Bayside Games is an Independent developer staffed by former colleagues who worked together at EA, Pandemic, Tantalus, Krome and SEGA. We are busy creating an action platform game for iOS, PC, Mac and Android called Robots Can't Jump. Robots Can't Jump is a procedural game where the levels are constructed as you go along, resulting in unique and challenging game-play that is different for everyone who plays the game and keeps things fresh! www.baysidegames.net
N3V Games: Dead on Arrival is a horror/action game for mobile platforms. "Dead On Arrival brings all the terror of survival horror and all the action of twinstick shooters to your mobile devices. With over 13 deadly weapons at your disposal, can you survive a night trapped in a Hospital overflowing with zombies?" www.n3vgames.com
Strange Loop Games: An independent game design company Strange Loop Games are currently working on 'Vessel', which is their first title. 'Vessel' is a 2d action and puzzle game played in a physically simulated world, built on a physics and fluid engine featuring the unique ability to simulate characters composed entirely of fluid. It will be released this summer for XBLA, PSN, and PC. Additionally it was a finalist for technical excellence in the 2010 independent game festival awards! www.strangeloopgames.com